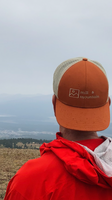 Your Choices Matter
We put domestic sourcing first - fabrics and production. You can feel good about where our stuff is made - grown & sewn in the USA.
Our fabrics feel great and our products are built to last. 
Our clothes will move with you wherever your day takes you. Rugged and durable, they'll help you go the distance.
Our Story
Proud to support