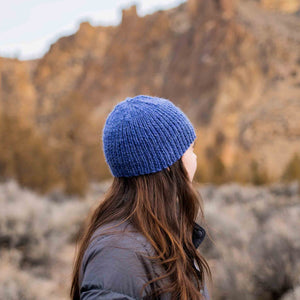 Stay cozy and stylish this winter with our hand knit merino wool Hope Hat. Made in the USA from 100% soft, comfortable, and raised-in-the-USA merino wool, it's the perfect accessory for chilly days and nights.

Merino wool is known for its soft and luxurious feel, making it incredibly comfortable to wear. It is also naturally breathable, wicking away moisture to keep you dry and warm. The knit construction is both warm and breathable, making it the perfect choice for those looking for a cozy and stylish accessory.

This hat is knit in the USA, ensuring that you are supporting local businesses and communities.

Cold wash and line dry.